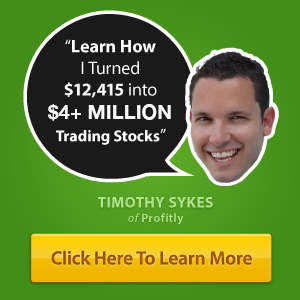 Who Else Wants To Master Forex Basics?
Forex 101 or call it forex basics...every forex trader must start somewhere at certain level. Mastering forex basic concepts is crucial to become a successful trader.
Forex stands for foreign exchange. Forex is a marketplace where people exchange the currency of different countries to do business. It is also called the cash market or spot market, meaning trading on-the-spot, at whatever the price is at the moment.
Forex is also the largest financial market in the world. More than $2.5 trillion U.S. dollar is traded daily on the forex market as compared to $300 billion dollars traded daily on the U.S. treasury bond market and $100 billion dollars on the U.S. stock market. This enormous trading volume in forex market translates to enormous market liquidity.
Forex is traded via the internet or telephone and is composed of approximately 4,500 international world banks and retail brokers. Individual forex traders can participate in forex trading by opening a demo account with a forex broker. A demo account offers you all the featues of a live account except that no real money exchange hands in the case of a demo account.
Many forex brokers will lure you offering the moon, the sun and every other things to open a live account with them but halt your temptation until you master the forex basics at the bare minimum.
Forex 101 Tips #1:
Know these forex trading features in comparison to equities and futures trading.
Trading in general shares many common principle as in equities and futures trading but know that there are differences in forex trading.
One of the key attributes I have noted about forex trading is it is highly volatile. High volatility creates both high risk and reward opportunity depending upon a trader's experience level.
Speaking of high risk and reward, forex offers the greatest amount of leverage compared to the equities and futures market.
Leverage is like a double edge sword. You can really magnify your profit on a small deposit but if the trade does not work out in your favor then chances are that your losses will also be magnified by the same amount.
So it's absolutely crucial that you employ strict money management rules in your forex trading.
Forex 101 tips #2:
Learn money management before you begin live trading.
When you begin forex trading always-always start with demo trading first. You can pick any forex broker and simply open up a demo account. It's absolutely free. Employ the fundamental and technical approaches explained herein the website.
When you feel confident and familiar with forex trading principles then and then only should you open a live account. Again begin with small amount like $500 that you can risk to lose with standard leverage 100:1 or less even though your broker may suggest otherwise.
Forex 101 tips #3:
Create your forex trading plan and trade that plan.