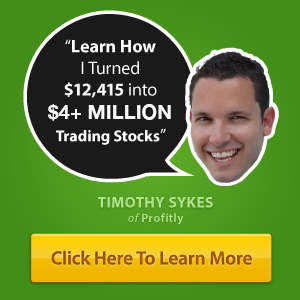 News Trading -The Must To Do Lists
News trading can be very profitable strategy provided traders perform their due diligence prior to pulling the trigger. Traders can make handsome return on investment (RoI) in a short span of time.
I particularly trade Non Farm Payroll (NFP), the U.S. job data number released monthly, on the first Friday of the month.
I've collected 30, 50, 100 pips in a matter of seconds and minutes.
Be that as it may I've also experienced the market tumble against my position wiping out my all gains from the previous month in just under 30 seconds. So news trading could be both risky and volatile in nature.
News trading may not suit every trader's personality type.
However, if avid risk taker trader can not resist the temptation to trade fundamental news releases she/he must first determine her/his news trading strategy. It's a MUST and number ONE priority in the to do lists.
When I first considered to trade fundamental news, the first strategy that I put in practice was to demo trade several times until I felt confident about doing it.
One of the most valuable lesson that I learned during this process was to treat my demo account as if my real account.
Let me pour my news trading strategy for you to help you create your own strategy.
Do not attempt to skip the steps I'm going to describe below or else be prepared to pay expensive tuition cost for your lessons.
NFP data is released monthly on first Friday of the month at 8:30 A.M. E.S.T. sharp.
For example, NFP data for the month of November is released on first Friday of December at 8:30 A.M. E.S.T. sharp. So note this time in your trading calendar or trading schedules.
News trading is a risky business.
Let me clarify further if I may.
First, I will start with money management.
Next, I set my entry size at 1%-2% of the actual account size with mental stop loss and limit order at 50 pips.
Next, I choose the trading platform with fastest available execution speed. I also check with my forex broker for any possible slippage and set the range of slippage.
The final important task for me is to do an extensive market research before NFP to come to a conclusion what the NFP data will likely be.
Most importantly I anticipate what the traders are expecting out from the data.
Is the data going to send any inflationary news to traders and the financial planners all across the globe?
Many traders primarily focus on job data number as an indicator to the economic health of a country. Trading is all number game. What is most important to understand here is the message this number will render to different traders/investors/fund managers.
If you can transcribe this message then you will be far ahead in the game.
For example, say economists expect job loss of -10K and I come with similar conclusion I will most likely trade NFP.
When the data is released, if the NFP data is at or near -10K, this is bad news for the U.S. dollar and will hurt but if the job loss is surprisingly greater then expected the U.S. dollars is going to tumble deep down.
So based on this analysis I take long position on EUR/USD five minutes in advance. This is to avoid any slippage at the time of the news announcement.
My market open price is at say 1.4500. I have my mental stop loss and limit at maximum of 50 pips loss and profit at 50 pips is in tact.
But I won't place these stop loss and limit order in a broker platform until the market hits my stop loss. I will be watching the market moves like a hawk to close my position profit or loss at my specified destination.
As for profit, if the market is running in my favor and the data release is say surprise of -25K more job loss than expected then market will likely take the U.S. dollar further lower.
In such scenario, I will then only actually place my stop loss order at 1.4550 after it has crossed that mark and let it roll as I'll have my profit secured whether the market makes further advance or not.
Should you not feel comfortable trading such hours, you'll be wise to stay away from. On the flip side, if you follow these above guidelines, you should be way ahead in this game.
So how do you master news trading?